As an Arizona resident, you are no stranger to the harsh, dry climate that can wreak havoc on your skin. From sun damage to dryness and dehydration, it can be challenging to maintain healthy, glowing skin in this environment. Fortunately, PCA Skin is here to help.
PCA Skin
PCA Skin is a professional skincare brand that is trusted by skincare professionals and enthusiasts alike. The brand is committed to using high-quality, clinically-proven ingredients to deliver safe, effective results for their clients. Their products are designed to address a wide range of skin concerns, from acne and hyperpigmentation to fine lines and wrinkles.
One of the key benefits of using PCA Skin products is that they are formulated with gentle, yet effective ingredients. This is particularly important for those living in Arizona, where the climate can be harsh on the skin. Many of the products are free from common skin irritants like synthetic fragrances, dyes, and harsh detergents. This makes them suitable for all skin types.
Professional Treatments
In addition to their product line, PCA Skin also offers professional treatments that are designed to complement their at-home skincare regimen. These treatments include chemical peels, facials, and other advanced skincare services that can help to improve the overall health and appearance of the skin.
When you visit a skincare professional who uses PCA Skin products, they will typically begin by analyzing your skin to determine which products and treatments will be most effective for your specific concerns. They will then create a customized skincare regimen for you that may include a combination of PCA Skin products and professional treatments.
Standout Products
One of the standout products from PCA Skin is their Clearskin line, which is specifically designed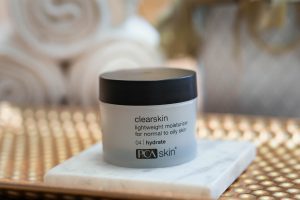 to address acne-prone skin. This line includes a range of products that work together to reduce inflammation, unclog pores, and promote a clear, healthy complexion.
Another popular line from PCA Skin is their Age Control line. It is designed to target the signs of aging, including fine lines, wrinkles, and hyperpigmentation. This line includes a range of products that work together to promote collagen production, improve skin texture and tone, and reduce the appearance of dark spots and other age-related skin concerns.
Overall, PCA Skin is a highly respected and effective skincare brand that can help to improve the health and appearance of your skin, no matter what concerns you may be dealing with. With a range of products and treatments to choose from, there is sure to be a solution that is right for you. So why wait? Start your journey to healthier, more beautiful skin with PCA Skin today.